I am not really firm with graphic programs. All I has done was uploading the pics from my digi-cam and resize them.
So, not really a good assumption to "design" anything.
And if you are also not firm in drawing by hand, this only could be a disaster, or?
A few weeks ago, I have joined the Spoonflower-community.
Spoonflower
is a company in the US where you can buy fabrics which are designed from other community members and you are also able to upload your own designs for buying and sharing with others.
This is an amazing idea and I haven't found anything similar here in Germany.
Every week there is a themed design contest. This weeks contest theme is bugs.
So I have tried if I am able to participate in that contest.
Here is my result and the first attempt with inkscape: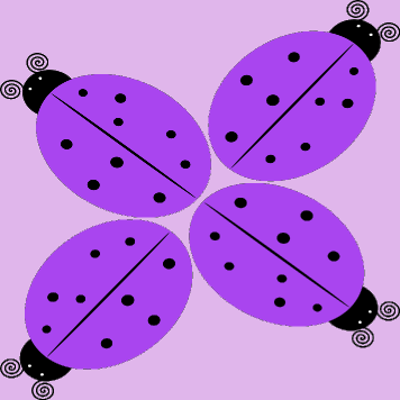 and so it looks on a fat quater quilting fabric: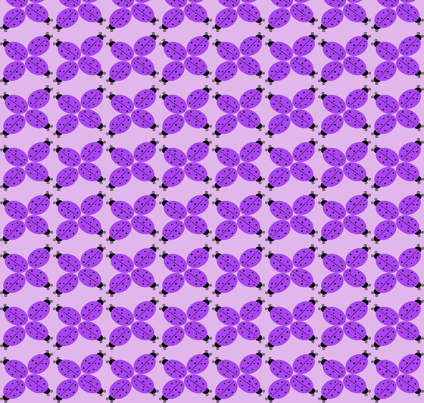 Not bad for the first attempt, I think.
In fact I have joined the contest with this design and it would be really glad if you like to vote for me here:
bug design contest
In case I should win (what I don't really assume, but who knows), I would like to give away a half yard piece of this fabric. Just leave a comment here and don't forget to vote :). And if you have an own blog feel free to inform your readers about this little drawing. Remember, only you can win if I had won.
ciao,
Pepie